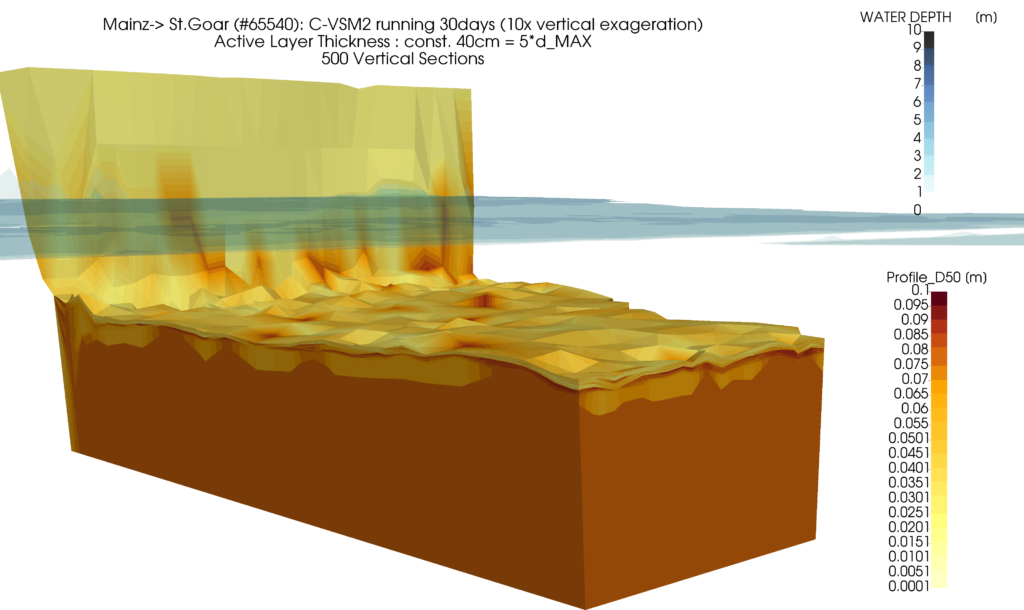 About
R&D for sophisticated river flow problems is from the beginning on one of the main pillows of UHM River Engineering.
The CVSM-II Continuous Vertical Grain Sorting Model was purchased by the BAW as an extension of Sisyhe, to overcome several limitations of the classic, wide spread Hirano Active Layer Model.
The results exceed the predecessor by far:
No numeric blurring of fractions any more in longer running simulations.
Potentially unlimited resolution for the depth stratification instead of 2 to 9 layers.
Just use depth dependent grading curves from drilling campaigns.
Good development of armoring layers!
Some Impressions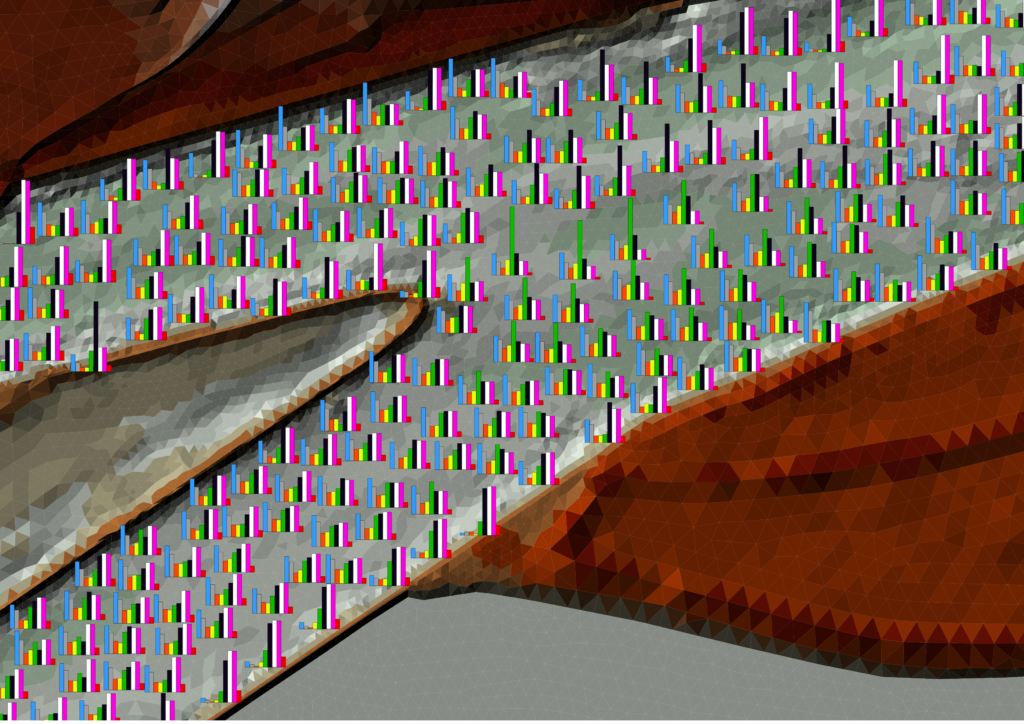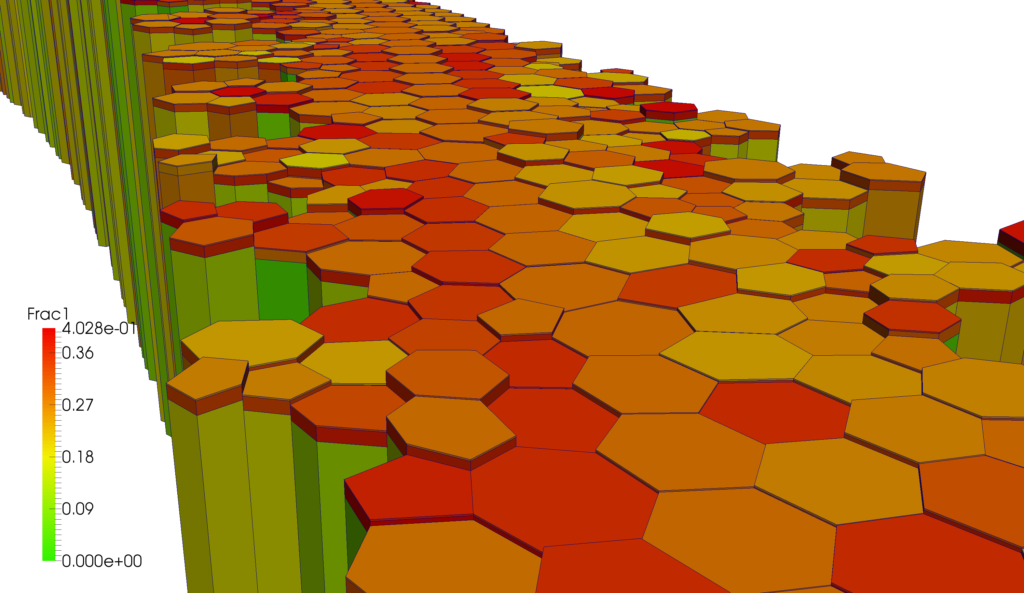 Read More
MERKEL, U. 2017. C-VSM-II: Large Scale and Long Time Simulations with Sisyphe's Continuous Vertical Grain Sorting Model. In: Proceedings of the XXIVth TELEMAC-MASCARET User Conference, Graz University of Technology, Austria ->DOWNLOAD<-
VILLARET, C. HERVOUET, J.M. KOPMANN, R. MERKEL, U. 2013. Morphodynamics modelling using the Telemac finite-element System. Computers and Geosciences, 53, 105-113.
MERKEL, U. KOPMANN, R. 2012. A Continuous Vertical Grain Sorting Model for Telemac & Sisyphe, River Flow 2012. CRC Press ->DOWNLOAD<-